Now I know that sounds incredibly spoilt but hear me out
3 years ago, I started my main dream and I opened up my first proper market stall.
This year I am not attending the Plymouth Christmas Market and it deeply upsets me to say so. I know it sounds sad but I have loved every moment of the months I have spent there. That is why I am sulking…
They have given me fantastic opportunities to meet you all and really get a feel of what sells and what doesn't, enabling me to grow as a designer.
That's why I'm offering you my special market deal of 3 for 2 across my whole website. There are no limitations, I mean you could put 8 items in your basket and only pay for 6. How many females are in your family and friendship group?
I have always loved selling and am a proper dell boy at heart 😉 At the age of seven (no joke) I used to flag cars down outside my house and get passers by to buy my drawings. Much to my mothers despair, when she found out I was no longer allowed to sell to strangers HA HA !
Supposed to be shopping for loved ones but have fallen in love with something for yourself? Well there's no guilt if it's free right?
Anyway, I just want to say a ginormous thank you for everyone who has come to see me in my log cabin over the years and I am super grateful for your love and support! Here's to making 2019 even bigger!
Peace out, Sadie x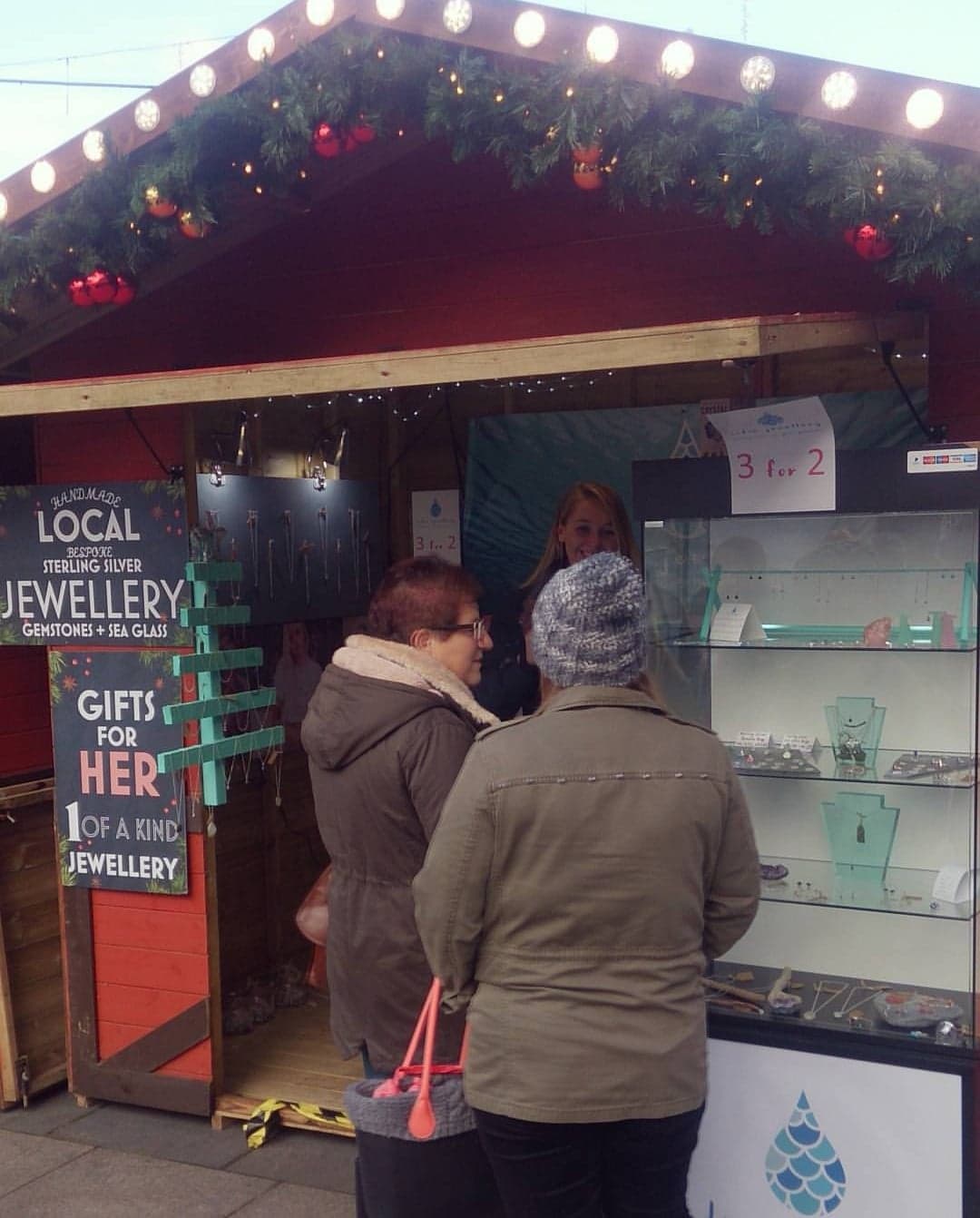 Take a look at some of my biggest sellers at the Christmas Market