Every day's a great day when you spend it doing what you love <3
Crisp winter walks with my favourite boy in Cornwall
There's nothing better than taking Eric down to the beach and collecting some treasure.
Whilst he's swimming and having a whale of a time, you'll be sure to find me with my head down searching for those special rarities glowing in the sand, left behind by the sea.
It's not all about the colours… The characteristics play a huge roll in what makes each one possible to be turned into something wearable. I look for naturally polished textures, shapes with a good thickness to them.
The best part is no two pieces are ever the same. Each tide refreshes and replenishes the beach, you never know what's going to show up and I think that's what makes it so addictive!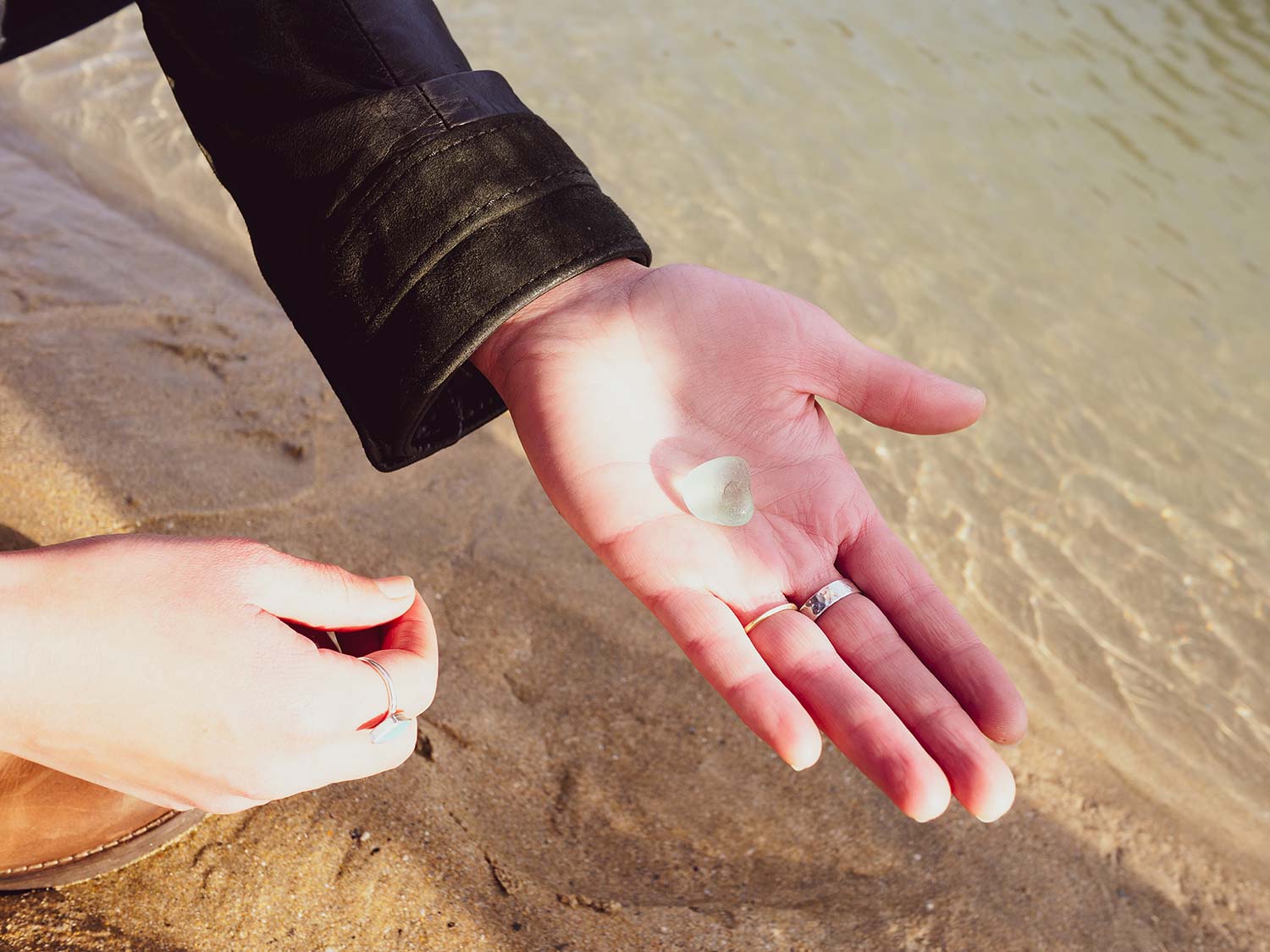 Take a look at my pendants, which I have made from this day. Available to purchase now <3
Sea Glass Pendant Aqua

£

44.00 –

£

48.00

Sea Glass Pendant Sea Foam

£

44.00 –

£

48.00

Sea Glass Pendant RARE

£

49.00 –

£

53.00